The vibrating sand screening machine is a new and efficient screening equipment used in the production and manufacturing of Jinqiang mining machinery. Large vibrating sand screening machines are mainly used in fields such as metallurgical industry, mining, coal, decorative building materials, power engineering, chemical plants, etc. The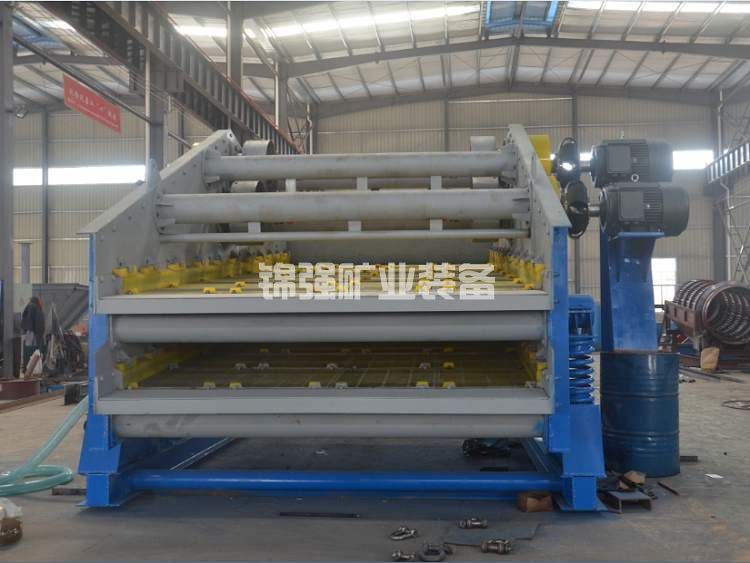 large-scale vibrating sand screening machine is more commonly used in the industry and is a common screening machine in iron making, blast furnace, coking, and mining plants. The equipment of the large-scale vibrating sand screening machine uses a new environmentally friendly and energy-saving vibrating motor or vibrator as the vibration source, and rubber shock absorbers support and reduce vibration. The equipment of the large-scale vibrating sand screening machine has characteristics such as large output, high screening efficiency, convenient removal and replacement of stainless steel mesh, and simple installation and maintenance.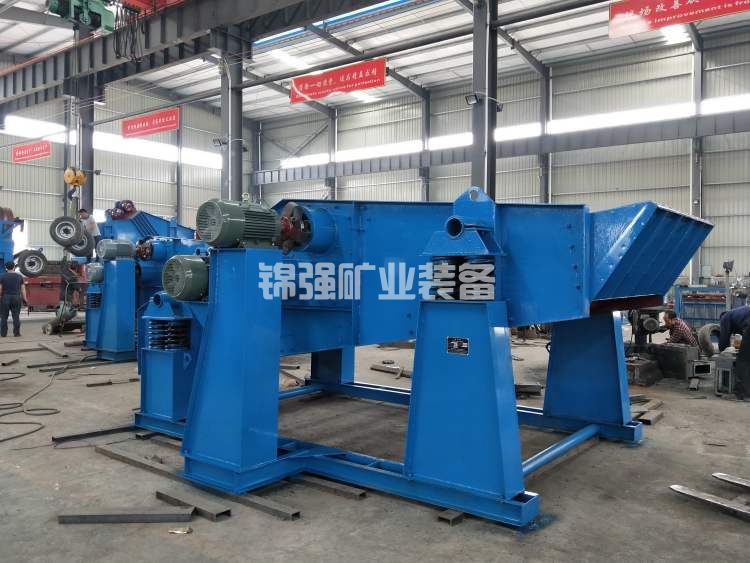 Heavy mine vibrating screen equipment uses a vibrating motor or a general motor to drag or drive by the self vibration source to make the screen body vibrate regularly in the direction of the exciting force, and raw materials perform Hyperbola fitness exercises along the parallel line on the screen surface, so as to achieve the screening goal. The heavy vibrating screen equipment for the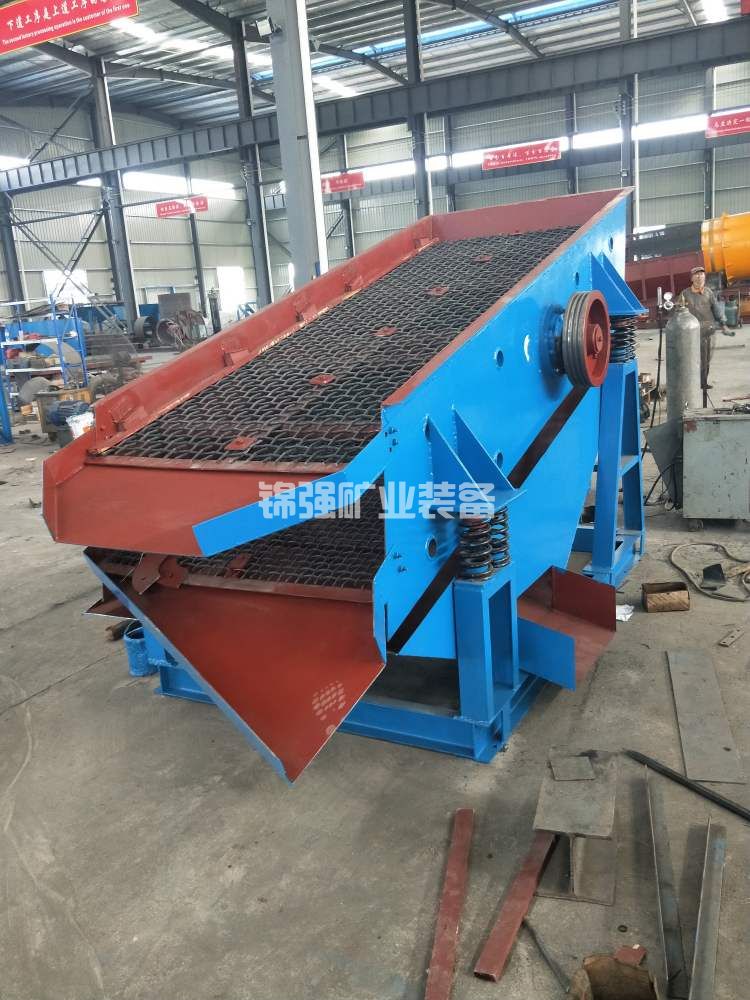 mine is composed of a vibration source, screen body, stainless steel screen mesh, shock absorption equipment, and support frame. The screen machine's baffle plate is made of high-quality thick steel plate, and the baffle plate is riveted with high-strength bolts or core shafts to the load-bearing beam and vibrator base. The structure is reasonable and durable. It mainly consists of a sieve box, a vibration exciter, a suspension (or support) device, and an electric motor. The electric vibrating screen machine drives the main shaft of the exciter to rotate through a triangular belt. Due to the centrifugal inertia force of the unbalanced weight on the exciter, the screen box vibrates. By changing the eccentric weight of the exciter, different amplitudes can be obtained.
The main advantages of the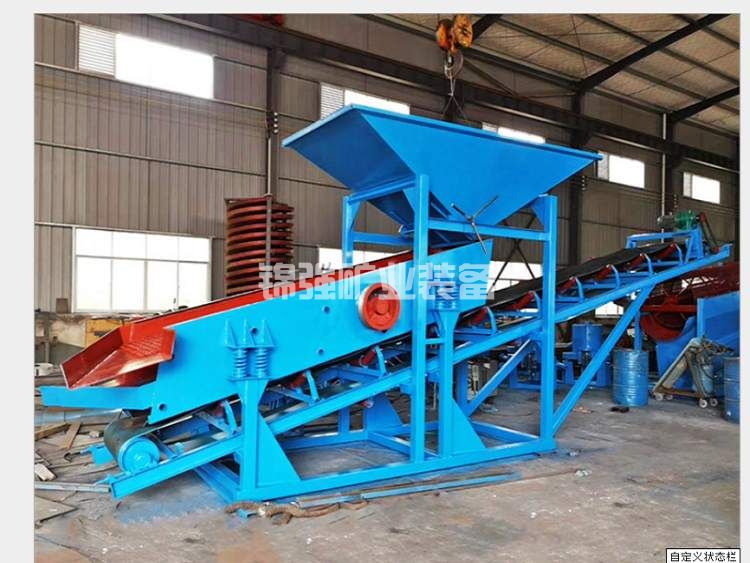 mining vibrating screen equipment product are: 1. Due to the strong vibration of the screen box, the heavy mining vibrating screen equipment reduces the phenomenon of material clogging the screen holes, making the screen have high screening efficiency and productivity. 2. The structure of the mining vibrating screen equipment is simple, and the removal and replacement of the screen surface is convenient. 3. The mining vibrating screen equipment consumes less electricity per ton of material for screening. The website of the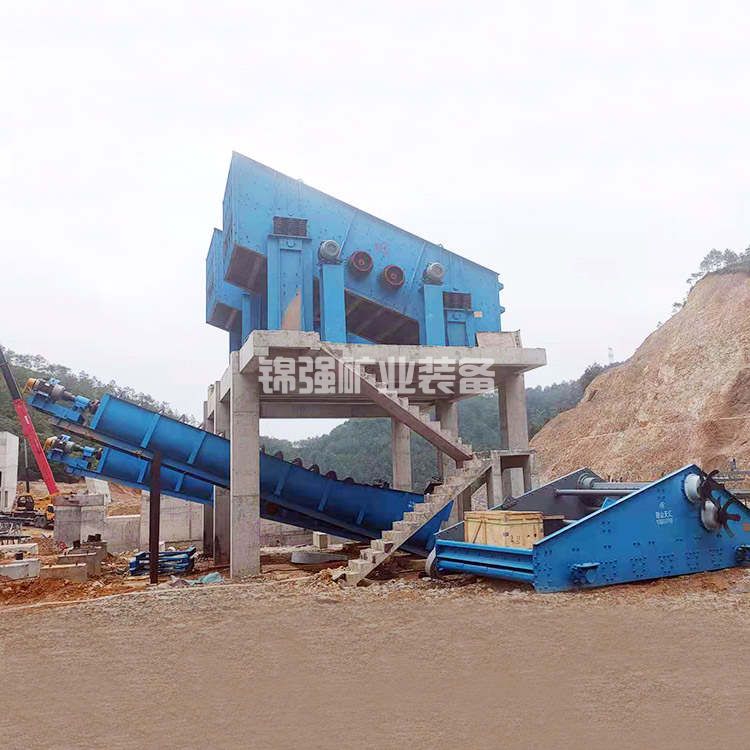 vibrating screen sand machine provides prices for large vibrating screens | Information on heavy vibrating screen equipment in mines. To learn more about the prices of vibrating screen sand machines and large vibrating screens, as well as product information on heavy vibrating screen equipment in mines, please consult Jinqiang Mining Equipment. Manufacturers sell directly at affordable prices, and you are welcome to purchase.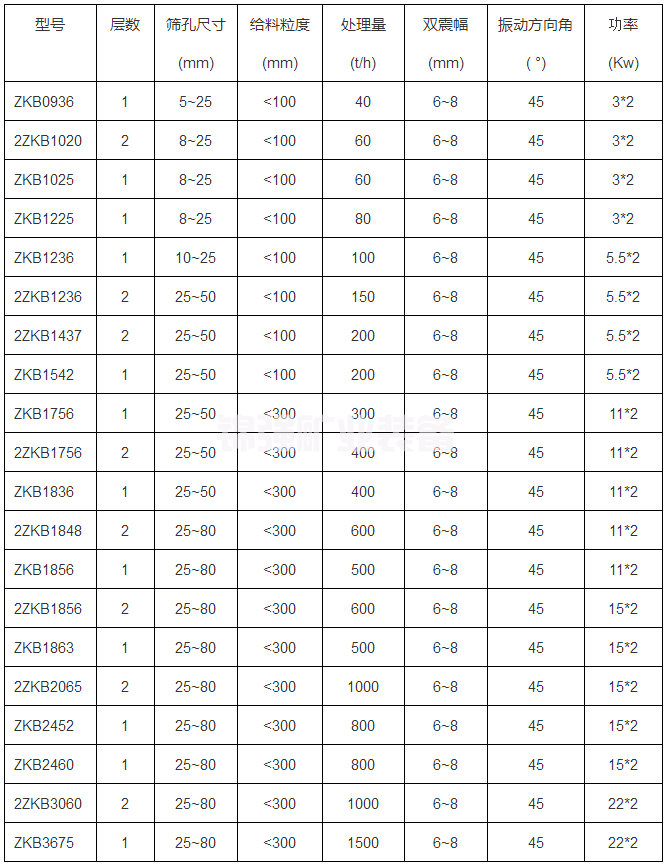 Vibrating sand screening machine Related products