Gravity Concentration Equipment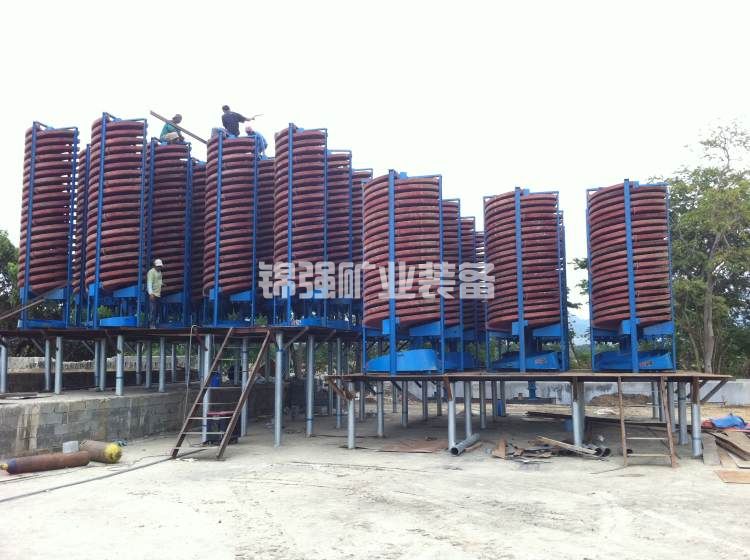 Gravity concentration equipment, namely gravity concentration equipment, is a general term for machines and equipment that use the proportion difference between different minerals and separate different minerals by force or Centripetal force. Generally, it includes mining machinery equipment such as sand gold gravity separation equipment, beneficiation gravity separation equipment, sand gold gravity separation equipment, tin ore gravity separation equipment, etc.
Mineral processing and gravity separation equipment was the earliest mining machinery equipment in China's history, which was widely used for screening minerals such as placer gold. However, at that time, the placer gold gravity separation equipment was very simple and had very few types. In fact, it was handmade specialized tools. The development trend of sand gold gravity concentration equipment has become the modern mining machinery equipment of mechanical automation, with various types and wide application, which can be integrated into the separation of minerals with different characteristics under different operating environments (except for the available mineral processing equipment with magnetite ore).
Mineral processing and gravity separation equipment can be roughly divided into four categories: shaking table, flow channel mining machinery equipment, jigs, and heavy medium mining machinery equipment. In the past more than 20 years, this type of beneficiation and gravity equipment has developed rapidly in China, and many new types of machinery and equipment have emerged, such as new spiral beneficiation plant machines, dynamic sieve jigs, and suction filtration jigs, which have achieved or are close to global excellent standards and fully played a key role in industrial production of beneficiation plants.
The manufacturer of mineral processing gravity concentration equipment is based on the relative Density contrast between effective minerals and gangue minerals, so the relative Density contrast of different minerals is the key factor that endangers the concentration index value. At the same time, the particle size distribution, shape and material characteristics of ore particles are also harmful to the concentration index value. And different beneficiation and gravity equipment can achieve different product quality. Therefore, when using ore dressing and gravity separation equipment for sand and gold, it is necessary to fully consider the characteristics of raw materials and pay attention to the regulations on product quality.
Our company's gravity separation equipment accounts for 15% of the overall market share and has strong strength. Jinqiang Mining Equipment is a professional manufacturing company that specializes in the production of sand and gold concentration equipment, as well as sand and gold concentration equipment. The company produces ore and gold concentration equipment and sand and gold concentration equipment that are sold directly by manufacturers, with excellent quality, low price, and complete services. Welcome to purchase.
news

/

Related news