The grooved spiral chute has high efficiency gravity beneficiation equipment of China's excellent standard. New grooved spiral chute equipment is used to separate iron, tin, tungsten, tantalum, niobium, gold ore, coal mining, monazite, Rutile, zircon and other metal materials and mining enterprises with sufficient proportion difference from 0.3-0.02mm fine sand. Ganzhou Jinqiang Mining Equipment is a professional manufacturer of new grooved spiral chute equipment. The new type of spiral chute equipment with a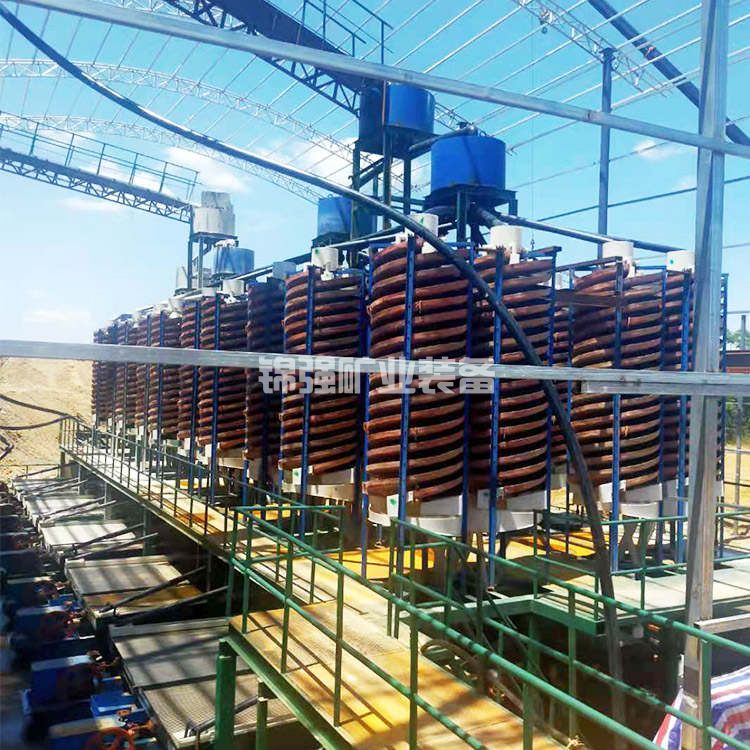 groove is composed of six parts: a feeding homogenizer, a feeding groove, a spiral groove, a product cutting groove, a product gathering hopper, and a groove bracket (including a cross or triangular frame). The spiral groove formed by connecting the spiral pieces is the main component. The spiral plate is made of fiberglass (fiberglass reinforced plastic) and connected together by bolts. The selection surface of the spiral groove has a pre made wear-resistant layer. It has the advantages of lightweight, sturdy, and durable consumer goods. Above the spiral groove, there is a multi tube feeding homogenizer for uniform ore distribution and easy control. The ore separator is freely placed on the cross (or tripod) of the support table. The evenly divided slurry is slowly fed to the spiral groove surface through a feeding groove installed at the head end of the spiral groove for sorting. The tail end of the spiral groove is installed in a valve block type new product cutting groove, and the sorted new products are divided into three (or four) new products according to grade along the radial direction. Change the cutting width of each new product by adjusting the position of the valve block. The new product gathering bucket is a concentric circular tube that collects and exports the intercepted multi head ore flow separately. The cross-section of the spiral chute and the slope change of the curve are particularly suitable for the selection of fine particle materials. Spiral chutes have the advantages of simple structure, no moving parts, light weight, low noise, and convenient configuration, installation, and maintenance.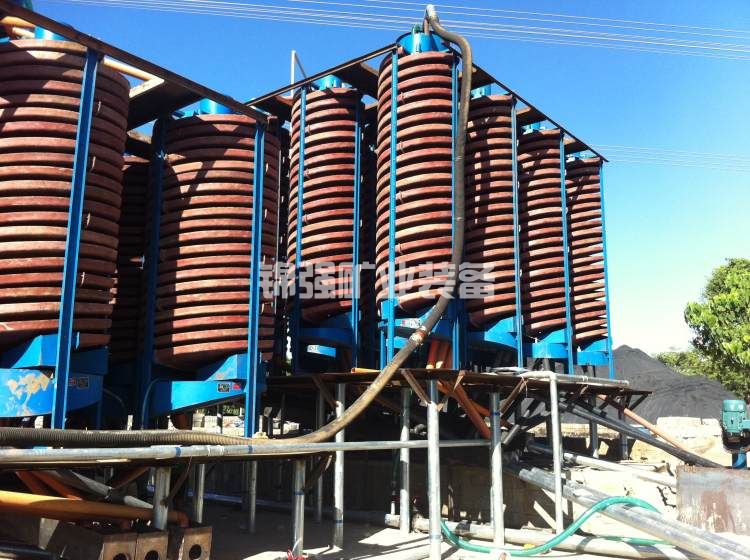 The main purpose of the new spiral chute equipment for grooving is:
The new spiral chute equipment for grooving is suitable for screening copper ore, Ilmenite, Chromite, Bauxite, zircon, Rutile, monazite, phosgenite, tungsten ore, tin ore, tantalum ore, niobium ore and other rare metals, non-ferrous metals and mining enterprise objects with different proportions of 0.3-0.02mm coarse materials. The new grooved spiral chute equipment has the advantages of stable selection process, easy operation, large range of allowable changes in ore concentration values, high aggregation ratio, high utilization rate, small land occupation, low water consumption, simple structure, no driving force, large output, simple installation, convenient practical operation, and good investment effect.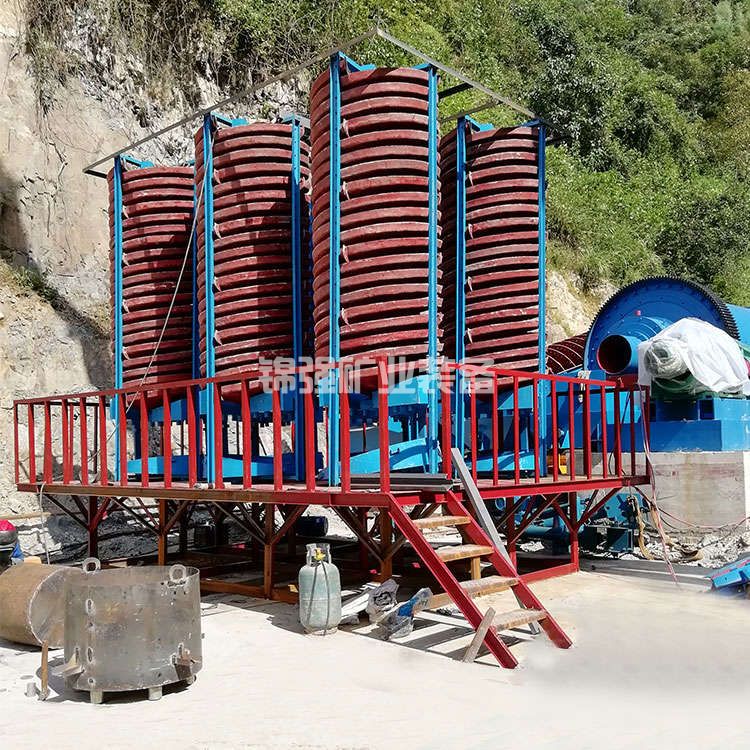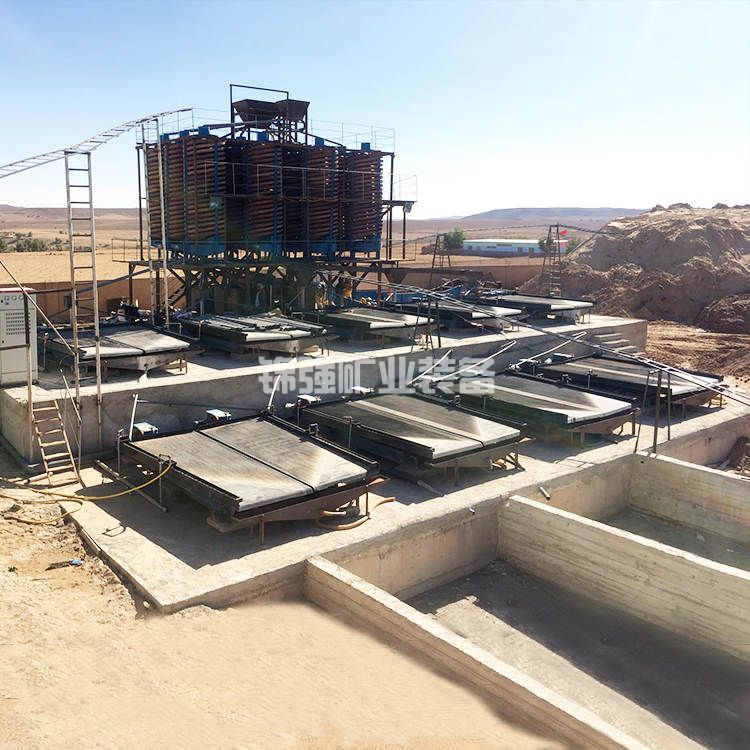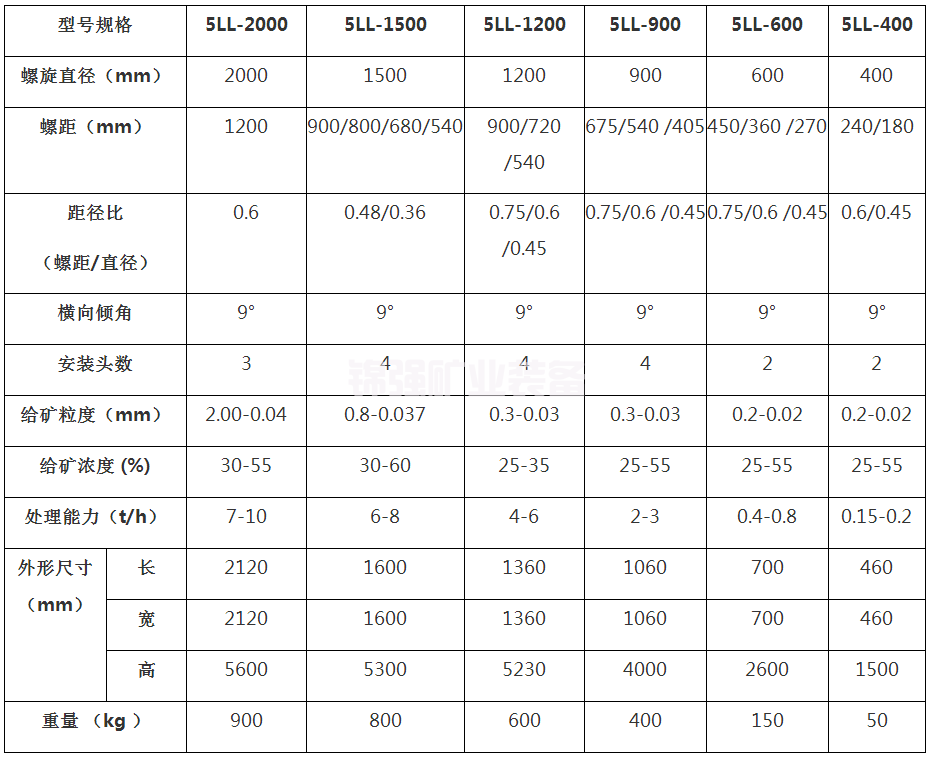 Grooved spiral chute Related products