Magnetic separation equipment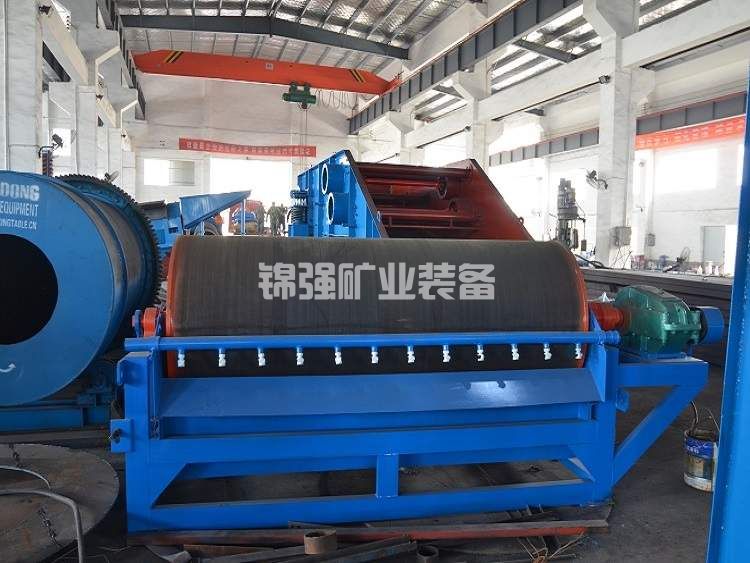 Magnetic separation equipment means that according to the magnetic characteristics of raw materials, the ore magnetic machine equipment extracts magnetic raw materials from other raw materials. The mechanical equipment used to carry out this kind of actual operation is called magnetic separation equipment. The ore magnetic separator equipment is generally used as the production, manufacturing and selection of Hematite and other magnetic mineral resources. Magnetic separation equipment, also known as magnetic beneficiation equipment, magnetic separation equipment mechanical equipment, etc.
Many minerals that can be screened by magnetic separation equipment and machines, such as Hematite, Limonite, Hematite, manganese Siderite, Ilmenite, Wolframite, manganese ore, manganese carbonate ore, manganese ore in metallurgical industry, manganese oxide ore in air, iron ore, porcelain clay, rare earth ore, can be separated by mining magnetic separation equipment. The entire process of magnetic separation is achieved through the screening of ore particles in the electromagnetic field of mining magnetic separation equipment, relying on the effectiveness of magnetism and mechanical equipment force. Different magnetic ore particles follow different trajectories for fitness exercise, and are then screened into two or several types of independent mineral processing plant products. The mining magnetic separation equipment is applicable to the magnetic separator equipment for raw materials such as Hematite, Pyrrhotite, Peishao ore and Ilmenite with a particle size distribution of less than 3mm. The mining magnetic separation equipment is also used for the iron removal of raw materials such as coal, mining enterprises and decorative building materials.
Jinqiang Mining Equipment is a professional magnetic separation equipment company that specializes in the production of ore magnetic separation equipment and mining magnetic separation equipment. The company produces ore magnetic separation equipment that is sold directly by manufacturers, with high-quality and affordable mining magnetic separation equipment and complete services. Welcome to purchase.
news

/

Related news