update date:2023-07-16 03:23:40Number of views: author:小编
The dry magnetic separator is applicable to Magnetite with a diameter of less than 3mm
Dry magnetic separation equipment, abbreviated as dry magnetic separation equipment or dry magnetic separation equipment, is a magnetic beneficiation machine used for separating dry magnetic minerals. Compared to using liquid as a diluent to improve the separation efficiency when using wet magnetic separation to separate minerals, dry magnetic separation equipment requires minerals to be dry and particles to move freely, forming an independent free state, otherwise it will affect the magnetic separation effect. The dry magnetic separator is suitable for dry magnetic separation of Magnetite, Pyrrhotite, roasted ore, Ilmenite, coal, non-metallic ore and other materials below 3mm. It is widely used for iron removal of refractory materials, chemical materials, abrasives, ceramics, metallurgy, cement, powder metallurgy, rubber, ore and other materials, and can be used together with Raymond mill, crusher, ball mill.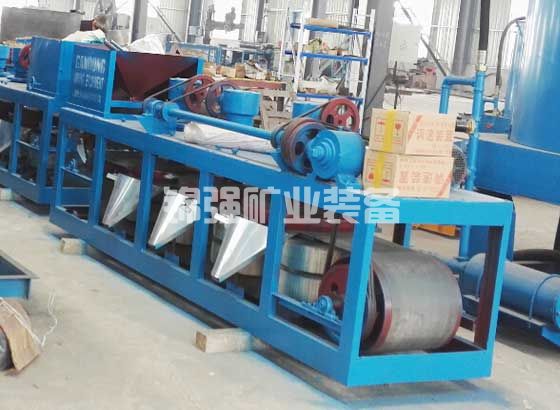 1. Stable magnetic field strength: The surface magnetic field strength of the dry magnetic separator equipment is deep, the magnetic system has a large wrap angle, the magnetic field strength is stable, the transmission system is stable and reliable, and the ore grinding grade is improved. 2. High intensity: The magnetic system of the dry magnetic separation equipment is made of Nd-Fe-B magnetic materials, which has the characteristics of high magnetic energy product, strong Coercivity, high magnetic flux density, and high Magnetic flux density on the effective separation surface. 3. Good sorting effect: Adopting dynamic magnetic system design, minerals slide, shift, and roll on the surface of the drum, and the drum is not contaminated with materials, which is conducive to material sorting. The initial selection grade can be increased by 1-4 times, and the one-time selection grade can reach over 60%. The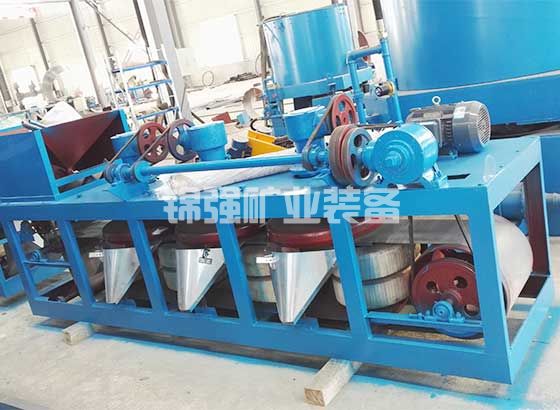 dry magnetic separator is a type of magnetic separator with a simple structure, which requires the separation of minerals to be fully dry (with a humidity not exceeding 5%), and the mineral particles to be in an independent and free state. The ore particles are evenly distributed on the conveyor belt by the feeder, and are driven by the belt conveyor to the bottom of the magnetic separator. Magnetic materials are adsorbed and automatically fall off when turned to the bottom, while non magnetic materials fall off directly along the horizontal parabolic trajectory. It plays an important role in the iron removal of materials, especially in the preconcentration of Magnetite. Jinqiang Mining is a professional manufacturer of dry magnetic separators. The magnetic system of dry magnetic separators produced by Jinqiang Mining is mostly made of neodymium iron boron magnetic materials or mixed with rare earth magnetic steel. The average Magnetic flux density of the cylinder surface is 100-600mT, which has the advantages of simple structure, large processing capacity, convenient operation and maintenance, opening up a new way for the mining and utilization of ultra poor Magnetite.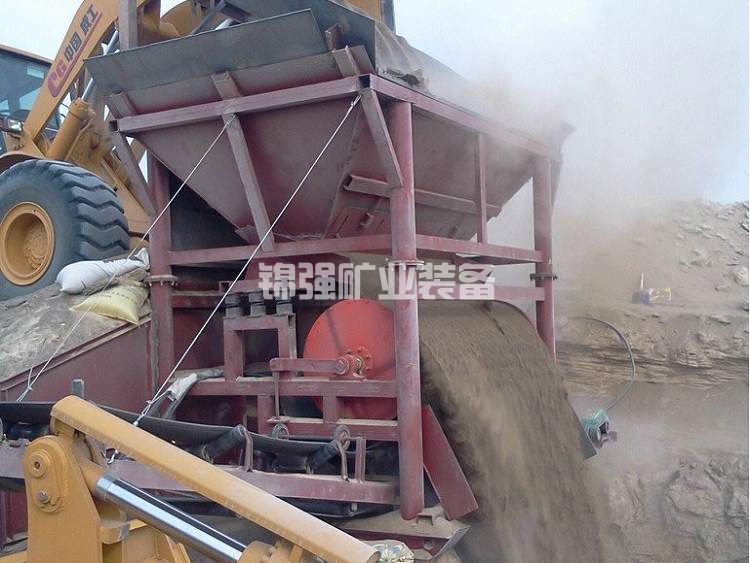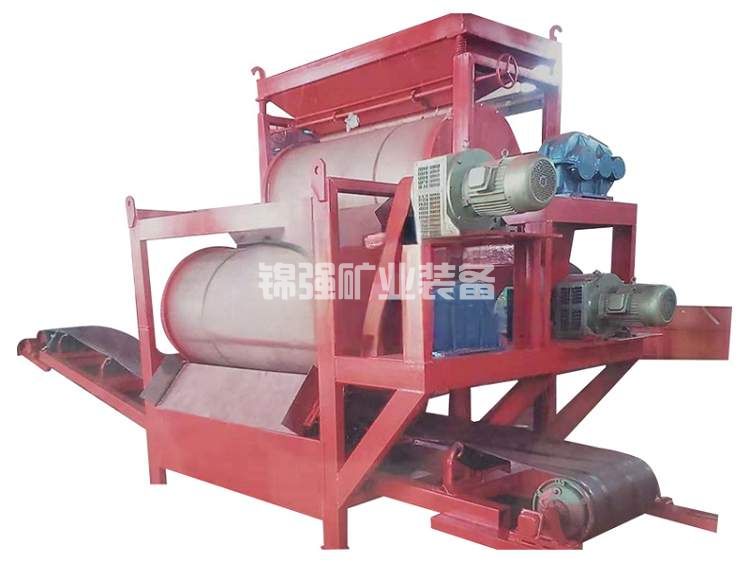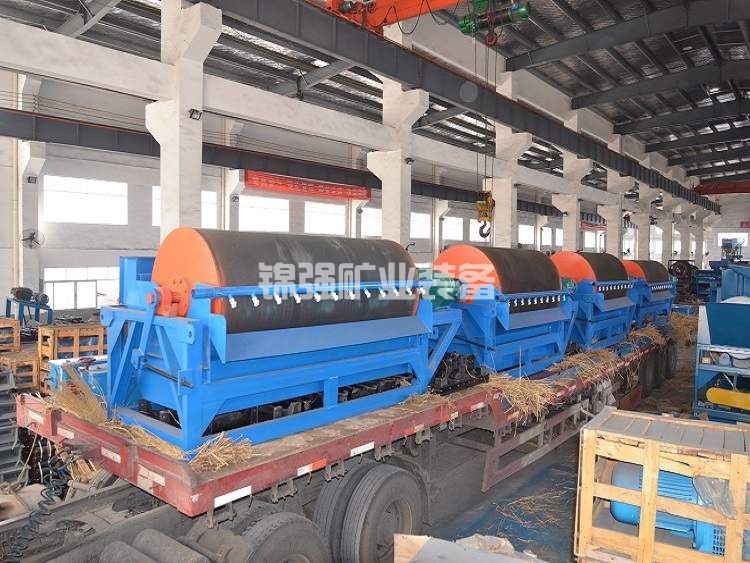 The dry magnetic separator is applicable to Magnetite with a diameter of less than 3mm