update date:2023-07-16 03:20:06Number of views: author:admin
Working principle and advantages of potassium Albite magnetic separator
Potassium Albite magnetic separator is a magnetic separation equipment for purifying feldspar minerals. This device improves mineral purity by separating magnetic and non magnetic substances. It is an essential product for deep processing of potassium feldspar processing production lines, with high beneficiation accuracy and stable beneficiation operations.
Feldspar is an aluminosilicate mineral of potassium, sodium and other metals, of which potassium feldspar and Albite are relatively common. They are raw materials for making glass and ceramics. Their raw ore feldspar is impure and contains certain iron elements. After purification, it can be further used and its economic value can be improved.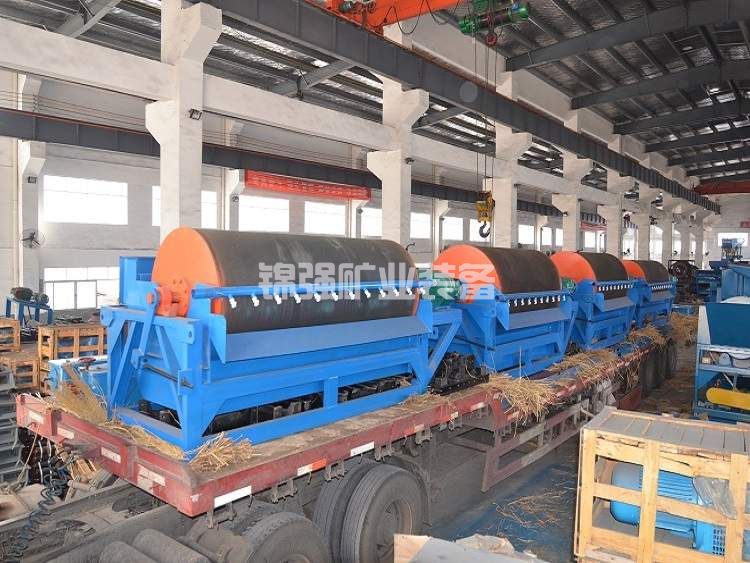 Working principle of potassium Albite magnetic separator
When mineral particles and gangue particles pass through the magnetic field of potassium Albite magnetic separator, the movement mode under the action of magnetic field is different due to the different magnetism of mineral particles. Magnetic ore particles are attracted by magnetic force and attached to the cylinder of the magnetic separation equipment. After being carried to a certain height by the cylinder, they are separated from the magnetic field with high-pressure flushing water. Non magnetic particles (gangue particles) are not attracted by the magnetic field of the iron remover and therefore cannot adhere to the cylinder. There are two products of potassium Albite magnetic separator, one is magnetic products entering tailings box, the other is non-magnetic products entering concentrate box, which can purify potassium Albite.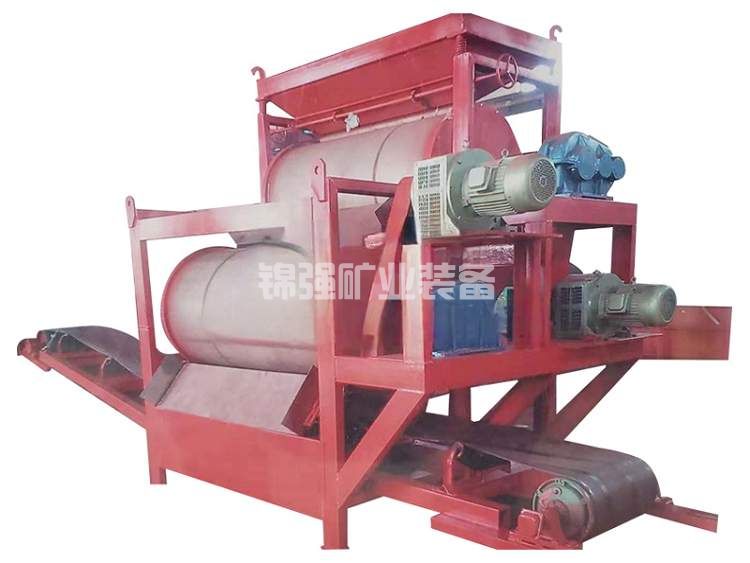 Advantages of potassium Albite magnetic separator
1. The potassium Albite magnetic separator adopts the full magnetic design. The contact area between the slurry and the effective working face is large, and the adsorption area is close to 270, so as to better prevent the loss of particulate useful minerals.
2. The potassium Albite magnetic separator equipment uses high-quality magnetic materials as the magnetic medium, adopts the multi induction design, and is suitable for the purification magnetic separation of fine grain and fine grain minerals.
3. The potassium Albite magnetic separator is made of Nd-Fe-B magnetic material, which has the advantages of high magnetism, strong correction force, high magnetic flux density, and high effective surface Magnetic flux density.
4. The working surface of the equipment is in direct contact with minerals, which improves the high utilization rate of the equipment and helps to save raw ore.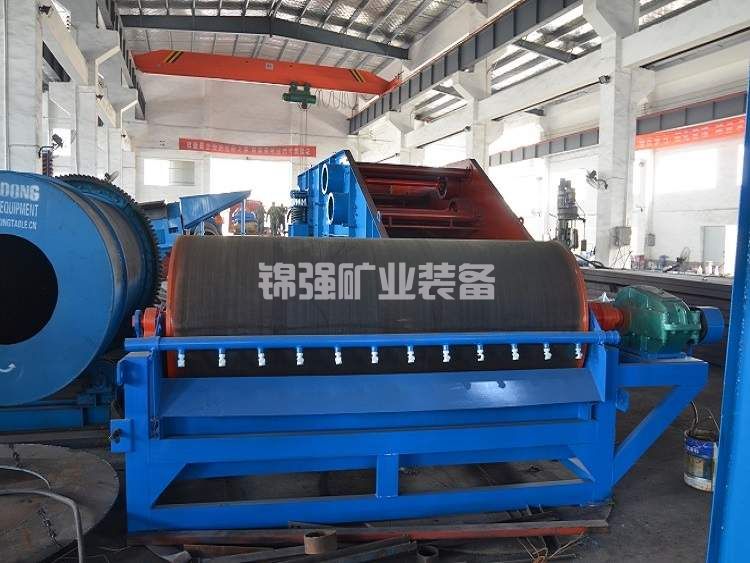 Working principle and advantages of potassium Albite magnetic separator